In celebration of Chris coming home from New York, we had a bit of a party on Saturday night at Sami's house. Well, Sami lives in a very small one bedroom apartment. Having over the number of people she did, meant that I could not sleep off anything I decided to drink and come home on Sunday morning. And of course I was going to drink. Why wouldn't I? James had a bottle of Grey Goose. I can't sit by and watch him drink Grey Goose and keep myself sober. I knew that I'd have to cut myself off early so I could sober up enough to go home. Or just drink something other than my beloved tequila.

I thought I was so smart.

I bought Malibu and some Dole Pineapple/Orange juice. Let me tell you, this is one delicious concoction for those of you who have never tried it. But if you know me, you know that I'm too lazy to continue to mix drinks for myself. Even if it consists of simply two liquids in one cup. So I only had one glass of whatever this drink would be called in a bar. I moved on to Corona.




mmmm...Corona....




Then Kenny, Sami's boyfriend calls and says he's coming home and asks if we need anything. Of course we do! We need Cazadores tequila!! Why you ask? Because Chris and James are taking shots of Grey Goose. And I'm not taking shots of anything. And shots are the best. Plus, I have to hurry up and get drunk so I can sober up before I have to drive home.

Duh.

A short time later, I have a bottle of Cazadores. Yum.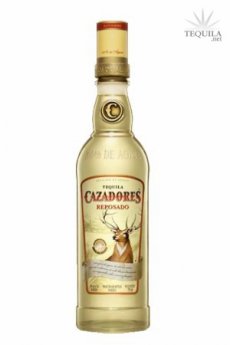 And so everyone can learn from my mistakes: 5 shots of tequila, a glass of Malibu with juice, and 4 Coronas over what I think is a three hour period, is a really bad idea. Extra word to the wise: do not chase shots with beer.

I ended up doing the purge over the porcelain God. So I figured, OK. I'm gonna go lay on Sami's bed for a little bit because I need to drive home.

Everything's going good. The bed stopped spinning like Hef's round bed. I was in the middle of a blissful nap. Then the unexpected happened.

James decided he wanted to go home. And he wanted to go home right now.

I'd be lying to all of you if I told you I was sober enough to drive home. But I wanted to go home too. Kyle followed us and we made it.

I woke up yesterday morning still drunk and with the worst hangover of my life.

I can still taste the tequila.

I'm never drinking again.

At least I didn't look like this girl.